A software suite for on-demand traffic analysis through video processing.
This new exclusive service empowers any mobility operator to independently conduct the surveys they wish to carry out.
This suite consists of a video submission platform and an interactive analysis tool to perform various types of measurements in a deferred manner.
This system allows for the production of mobility statistics and enables interaction for the purpose of understanding traffic flows for planning, development, modeling, or road safety purposes.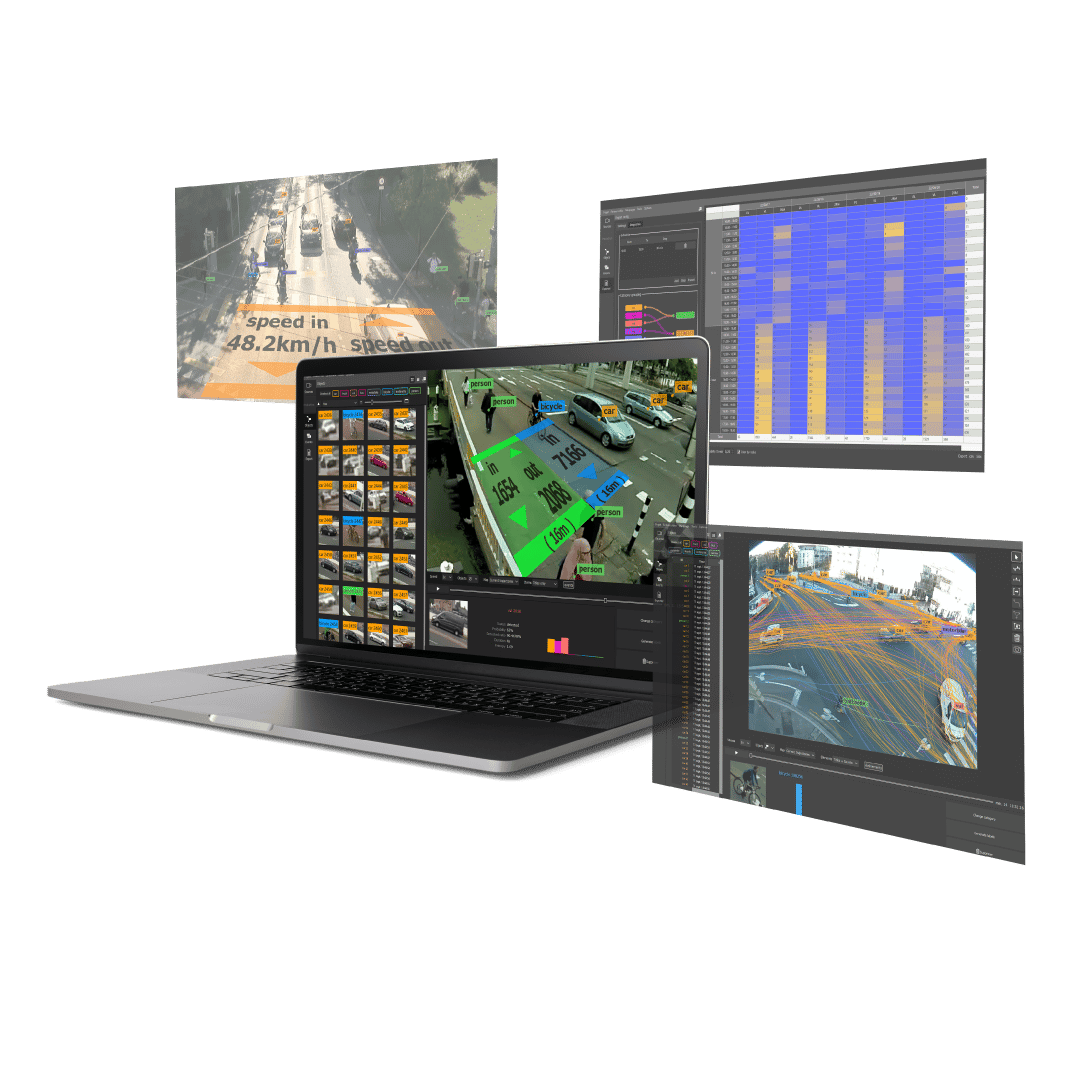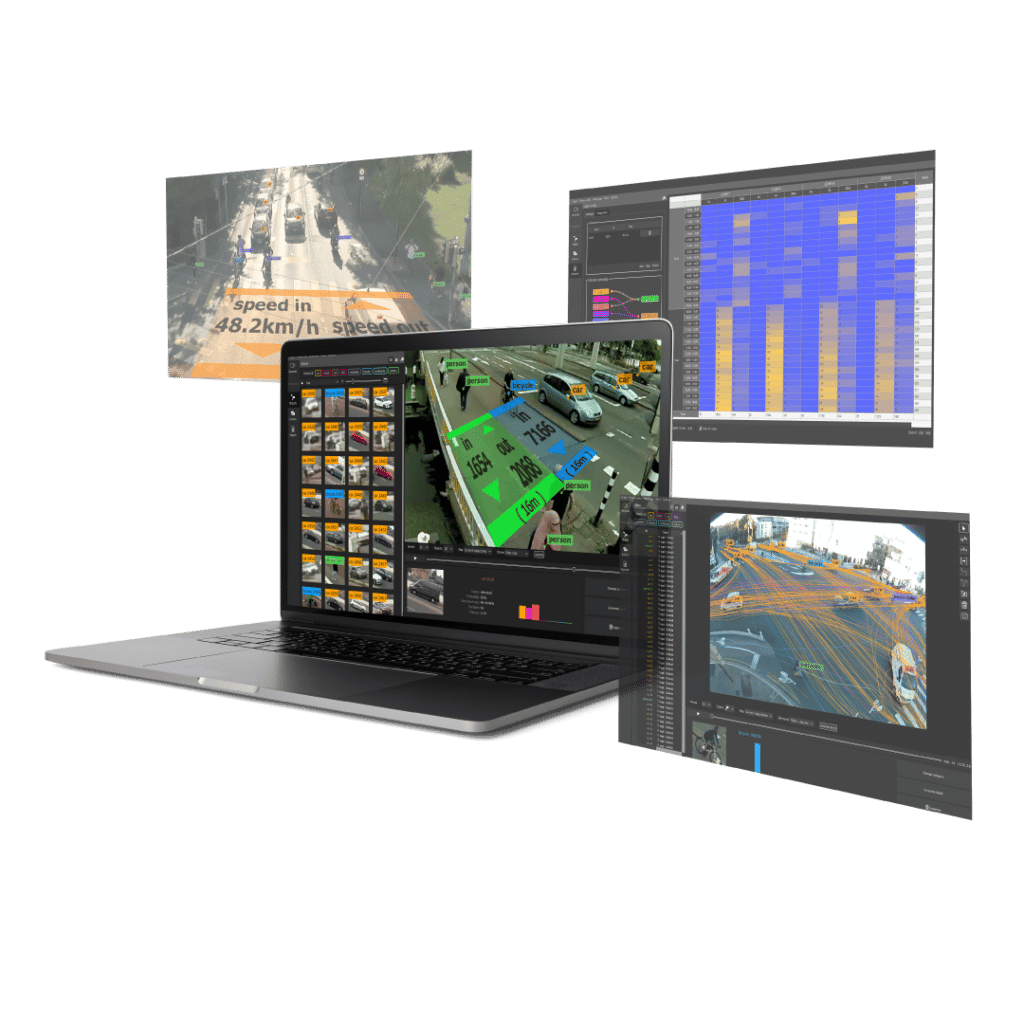 Motorized vehicles: Car, Truck, Bus, Utility vehicle, Motorcycle
Active modes: Bicycle, Pedestrian
Uploading videos to the secure Alyce Video Transfer platform, configuring the analysis project.
Visualization of results and access to advanced analysis tools within the interactive user interface.
Applications
Traffic study
Urban planning
Road safety
Mobility statistics
Indicators for simulation tools
Points forts
Data processed in France, on ALYCE's secure computing servers
Reduced carbon footprint of processing thanks to a patented process
Applicable to any type of movement flow analysis (dedicated and shared lanes) including complex urban layouts
Behavioral indicators
Traffic analysis solution by Artificial Intelligence selected by CEREMA (French research center for transport and mobility)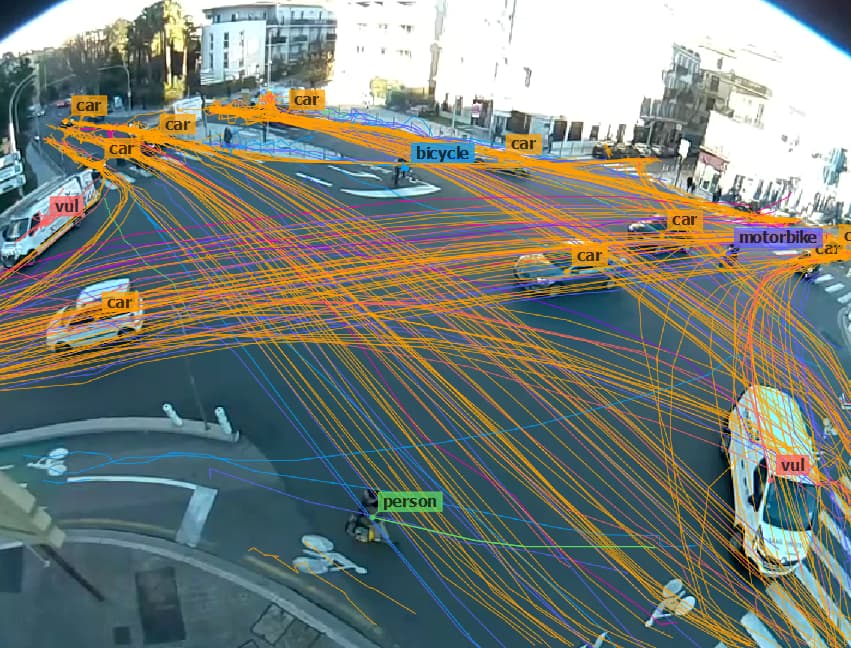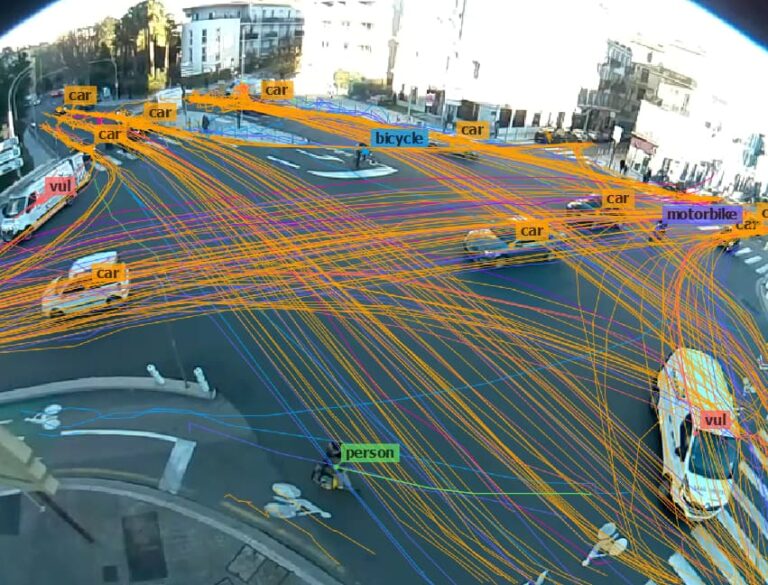 Junction
Directional Count & behaviour analysis In mixed traffic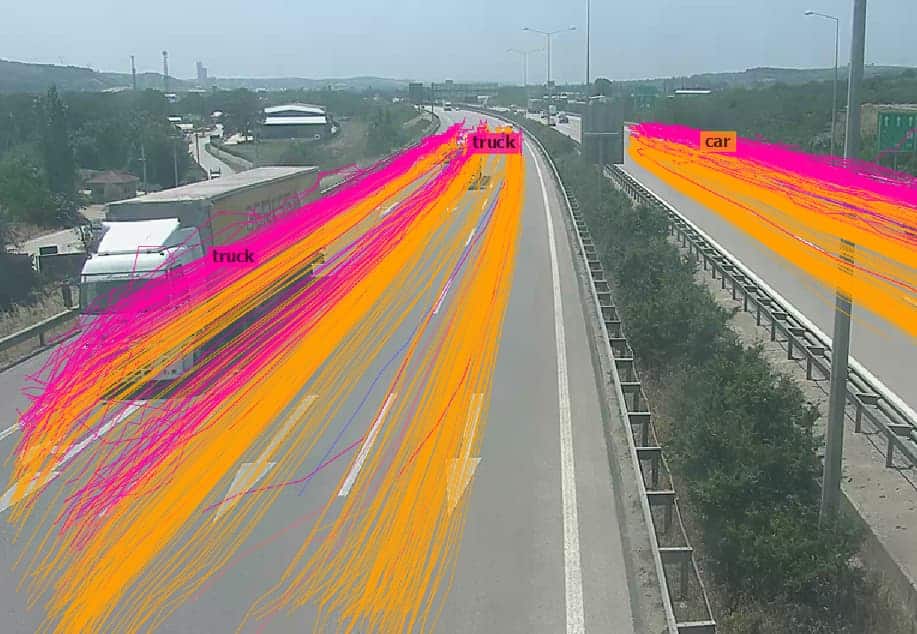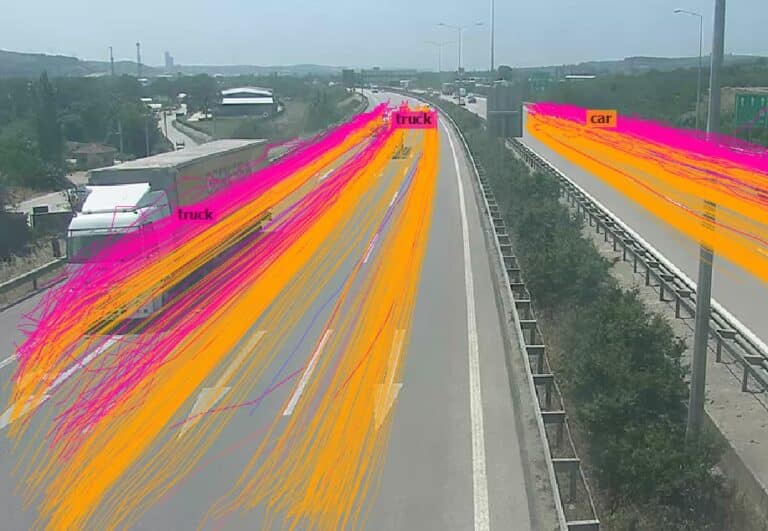 Highway
Lane-based counting and speed analysis by category.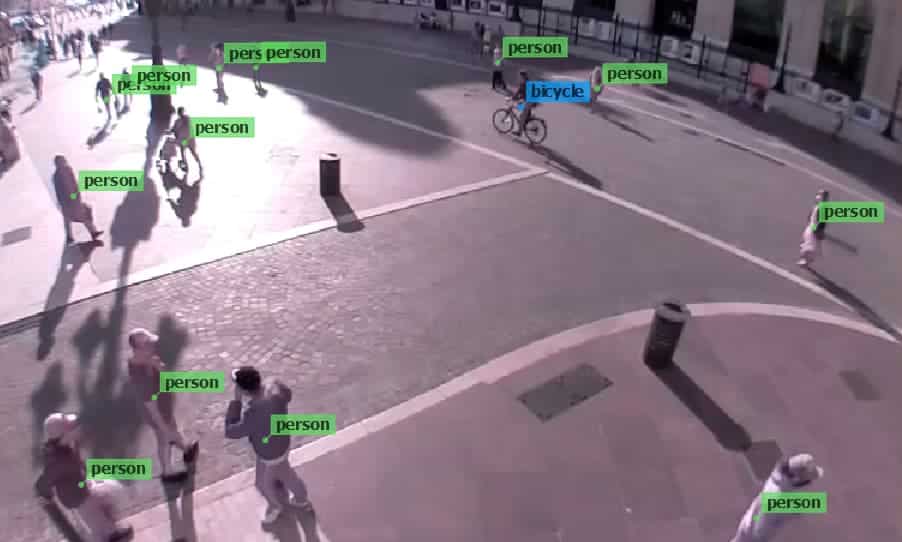 Pedestrian zone
Counting of active modes (bicycles, pedestrians) and analysis of trajectories.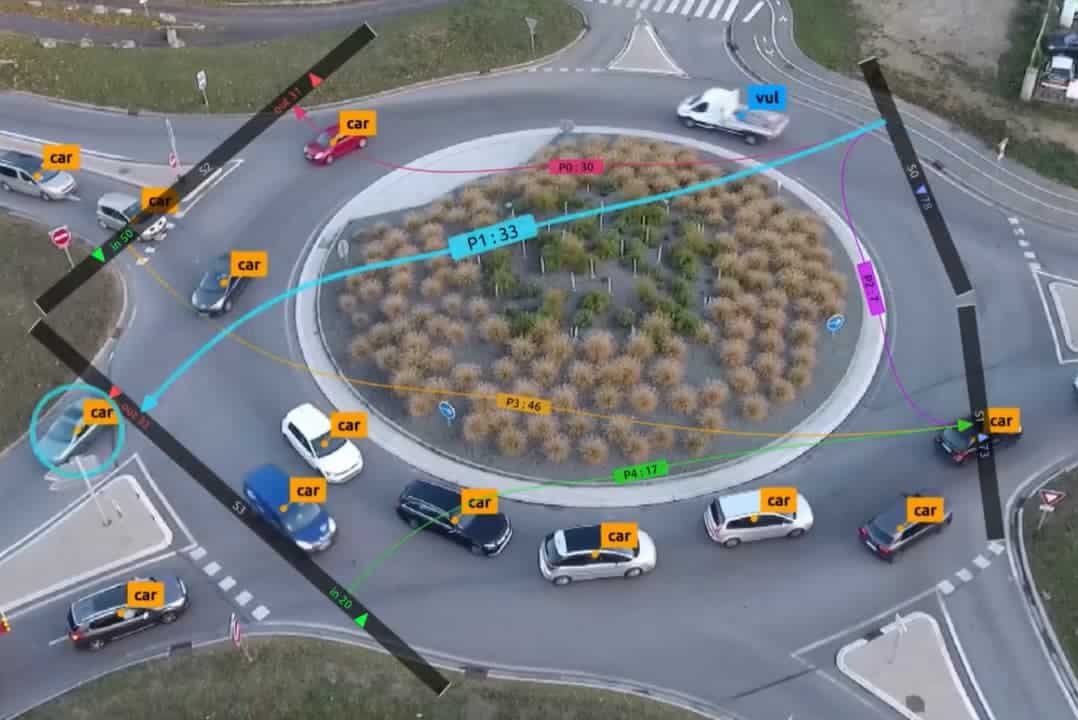 Roundabout
Directional count by drone
They're using Observer Survey
//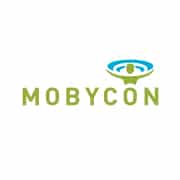 Regular traffic studies: counting and behavioral analysis of active modes (bicycles, pedestrians) in the Netherlands.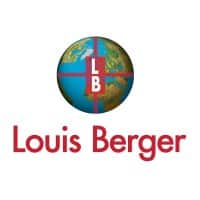 One-time traffic counting and analysis in Benin.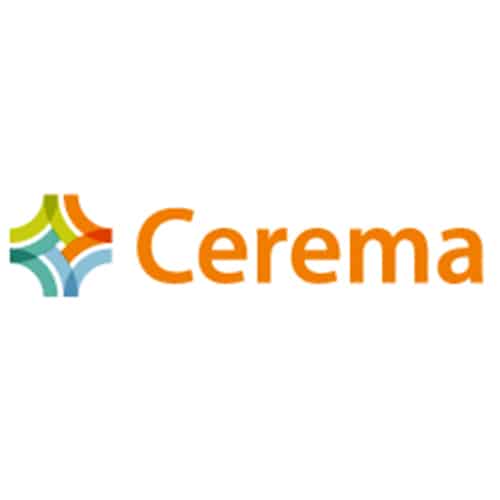 Analysis of urban infrastructure and road safety through video processing.
Be self-sufficient in conducting your surveys and counts. Book a demo of the platform now!