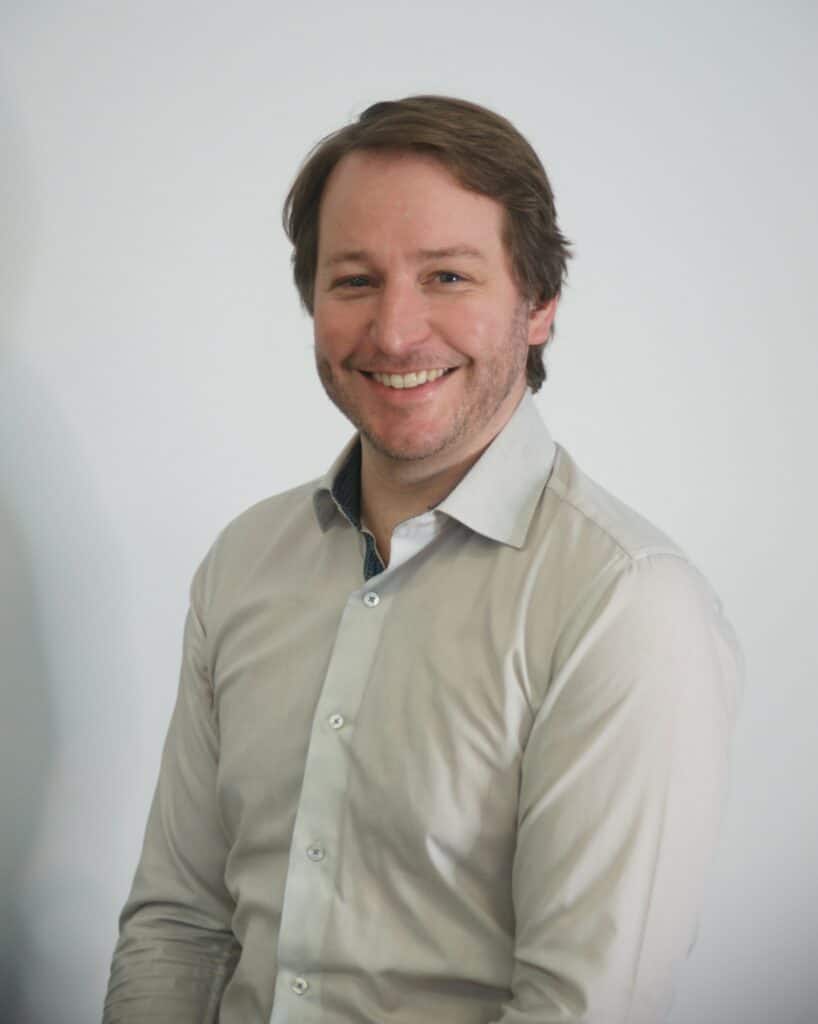 With a degree in Mechanical Engineering from INSA of Lyon , Benoit crossed the path of ALYCE during his schooling: initially working on counting and surveys, then, to develop analysis tools. He started his career in the R&D department of the PSA Peugeot Citroën group as a mechatronics engineer, then held positions of expertise and project management for 11 years.
For this perpetual optimist and curious spirit, the environment of a large group lacked certain dynamism and challenges. Thus, he decided to leave for new adventures by taking over the technical management of an SME in the field of environmental control. Still in contact with ALYCE, he had several ideas of innovation  but was working on a project in the field of cybersecurity and created his own startup to develop it. With this experience and his startup network, he approached ALYCE again in 2016 to create the group's R&D and JEI entity and launch the first projects.
Benoit's startup is still operating strongly while ALYCE's R&D division is growing rapidly. Benoit then took over the direction of innovation at ALYCE in 2020 to build the group's new digital products. Today, his daily work is to invent the best secure solutions to measure the flows and impacts, especially environmental, of vehicles with the desire to contribute to the decarbonized mobility of tomorrow's cities.